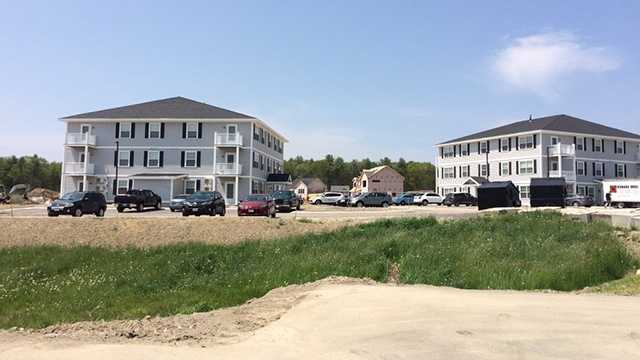 WESTBROOK, Maine —While Portland officials address the city's housing crisis, many people are looking to outlying areas to find a place to live.
In Westbrook, developers can't build fast enough to keep up with demand.
Off Spring Street, they are building 53 homes and 150 apartments across from a golf course. Apartment buildings that aren't even constructed are already slated to be fully occupied Sept. 1.
Single-family homes and apartments can't be built fast enough during this construction boom.
"We have 52 house lots, all but one of which are spoken for," said Rocco Risbara, a developer. "We have 150 apartment units and of the 150 apartments, we have completed the first 50 and will be fully occupied as of this weekend."
Campbell Bennie, a recent college graduate, said he searched for an affordable apartment in the Portland area and landed in Westbrook with a one-bedroom unit for $1,250 a month.
"It also has a parking spot, and heat and hot water are included, and laundry," Bennie said.
Kayla Keene searched in Portland and found it too expensive.
"A lot of the stuff was small for the price or not what I was looking for. I wanted a two-bedroom, so it was hard to find," Keene said.
It really is a case of supply and pent-up demand.
"There's been studies done in the Greater Portland market. We had a need for over 6,000 houses a few years ago, and the need has not been met. So we're trying to meet that need," Risbara said.