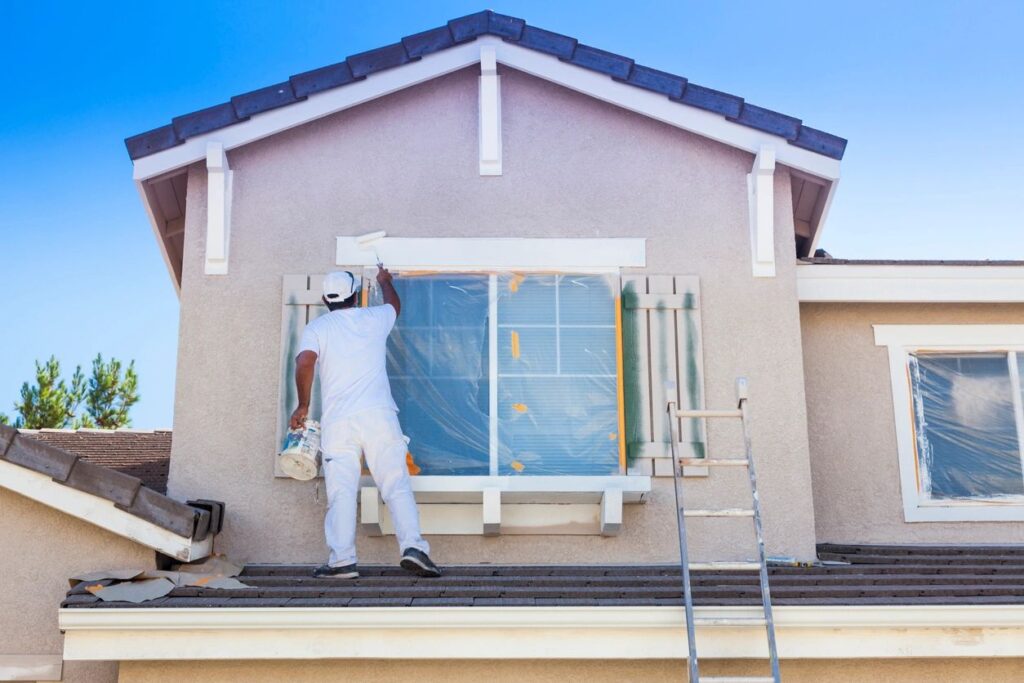 Avoid Making One of These Home Inspection Mistakes
What are the most significant home inspection mistakes that a buyer can make? If you have never bought a house before the chances of doing something that could cause some problems is reasonably high. The home inspection is one of those areas where some buyers are prone to make mistakes.
In a hot seller's market, there are times where a buyer will waive their home inspection. You better be darn sure the property has no issues! It always amazes me how many people put money down on a property without an inspection.
At the same time, many buyers also make mistakes when dealing with a home inspector. The inspector, of course, runs the show and is the key to your success.
Keep reading, and you'll learn the issues you'll want to avoid with home inspections.
What You Need to Know About Home Inspections
A home inspection is an excellent opportunity to know all you can about a particular property. You are not only going to find out about all the defects but get an understanding of how the home functions. So many buyers think an inspection is just about discovering problems. That is not the case.
The best home inspectors will give you an education on exactly what you're buying. The will go you the low down on the heating system, the electrical panel, the plumbing system, and so many other smaller facets of the home.
As a first-time home buyer, you can learn a ton. Even those folks who have owned multiple properties will get an education. Here is an outstanding summary of what buyers need to know about home inspections. From start to finish you'll learn exceptional tips about the home inspection process.
Home inspections are relatively inexpensive when considering how much you are paying for a home. Most professional home inspectors charge anywhere from four hundred to eight hundred dollars. There are some factors at play including the size of the house as well as other incidentals you may wish them to test for such as radon or mold.
The cost of a home inspection is worth every penny!
A Home Inspection is A Must
If you are smart, you'll never buy a home without an inspection. The home inspection period will take place very quickly. In most real estate contracts, you'll be asked to complete the inspection process between seven to ten days from your offer.
This is called the home inspection contingency period. If the home inspector discovers serious mechanical or structural defects, you'll be able to walk away from the sale and get your money back.
Some buyers like to use the home inspection as an opportunity to give the seller a "punch list" of all the things they want to be corrected. Keep in mind the purpose of a home inspection is not for the seller to deliver a perfect home. There is no such thing. Every home is going to have some minor issues. Dealing with these things is part of owning a home.
Choosing the Right Inspector
Your real estate agent may recommend a home inspector. That is great, as long as you get the sense your agent only cares about what's best for you. Unfortunately, some agents will have a list of inspectors who are less than thorough. They shy away from home inspectors they label as "deal killers."
Trust me many of these inspectors are just great at what they do. They are not intentionally killing deals – they are just doing their job. The home inspector should be pointing out significant problems. On the other hand, there are also some inspectors who will blow minor issues out of proportion.
When you buy a property make sure you use an inspector who has excellent credentials. Not only do you want someone who is thorough but also won't make you feel uncomfortable when you shouldn't. Understanding how to pick a home inspector is crucial.
Call around a few and maybe even get some recommendations. However, don't be fooled by the cheapest home inspection service. This is a professional service so bear that in mind. Don't worry about saving a few extra bucks. Your home is likely to be the most significant investment you will make in your life.
Choosing the wrong home inspector is one of the top home inspection mistakes.
Should You Be There?
Of course, you should be there. Make sure you point out anything that you may be concerned about and that you discuss any issues which may come up during the home inspection.
There is nothing more powerful than being present to see exactly what the issues are. Trust me the report you get will be a lot scarier than seeing problems first hand. Home inspection reports look notoriously critical, often marked up in red pen identifying problems.
In some cases, you would think the home should be torn down. Many home inspectors are covering themselves to the N-th degree.
Your real estate agent should also attend the home inspection as well. The best buyer's agents are there for their clients. Attendance is one of the things a buyer's agent does for their clients. They are the second set of eyes and ears. When it comes time to negotiate, they are going to need to know the issues.
It is much more difficult to do when you are not present.
Take Any Recommendations Seriously
You should take any recommendations seriously. If the building inspector raises a problem, think about how it is going to affect you. Never assume that it does not matter too much. Do your research.
Think about how any problems will affect you. Are they things you can tackle yourself or will a professional be needed? More than anything, think about how much they will cost.
New Construction – Should You Have The House Inspected?
The answer to that is maybe. Some builders have sterling reputations others do not. Sometimes there are more problems with a new property than an old one. While there are going to be inspections with new construction from town or city inspectors, that does not mean they will catch every problem.
Most builders are not going to want a home inspection to be a contingency of you buying the home. It makes perfect sense. They are custom building a property for you. Instead, they should be allowed to correct any defects.
Be leery, however, of any builder who will not allow you to inspect a property for informational purposes only. There should be nothing to hide. Remember the home inspection is about learning the ins and outs of the property.
When you are thinking about buying new construction, one of the questions to ask a builder will be their policy on home inspections.
Home Inspectors are Not Fortune Tellers
There are times when you should not expect your home inspector to have all of the answers. He or she is not going to be able to take a look at an air conditioning unit and tell you when that is going to fail. They are not going to be able to see through a finished wall in the basement to tell you there is mold.
Home inspectors don't have X-ray vision, and they certainly aren't magicians or fortune tellers. There will be things a home inspector won't be able to do.
When buying a home, it is always advisable to have a budget of funds set aside for any future repairs. Inevitably something will go wrong as soon as you own the home. It's called Murphy's law of homeownership.
Final Thoughts
Missing out on a home inspection can lead to you making mistakes when it comes to buying the property. Listen to what your home inspector has to say, and if necessary, negotiate with the homeowner for repairs or a drop in price.
When you have handed over the cash, it is too late to worry about mistakes.
By Bill Gassett – Real Estate Agent with RE/MAX Executive Realty 91362